---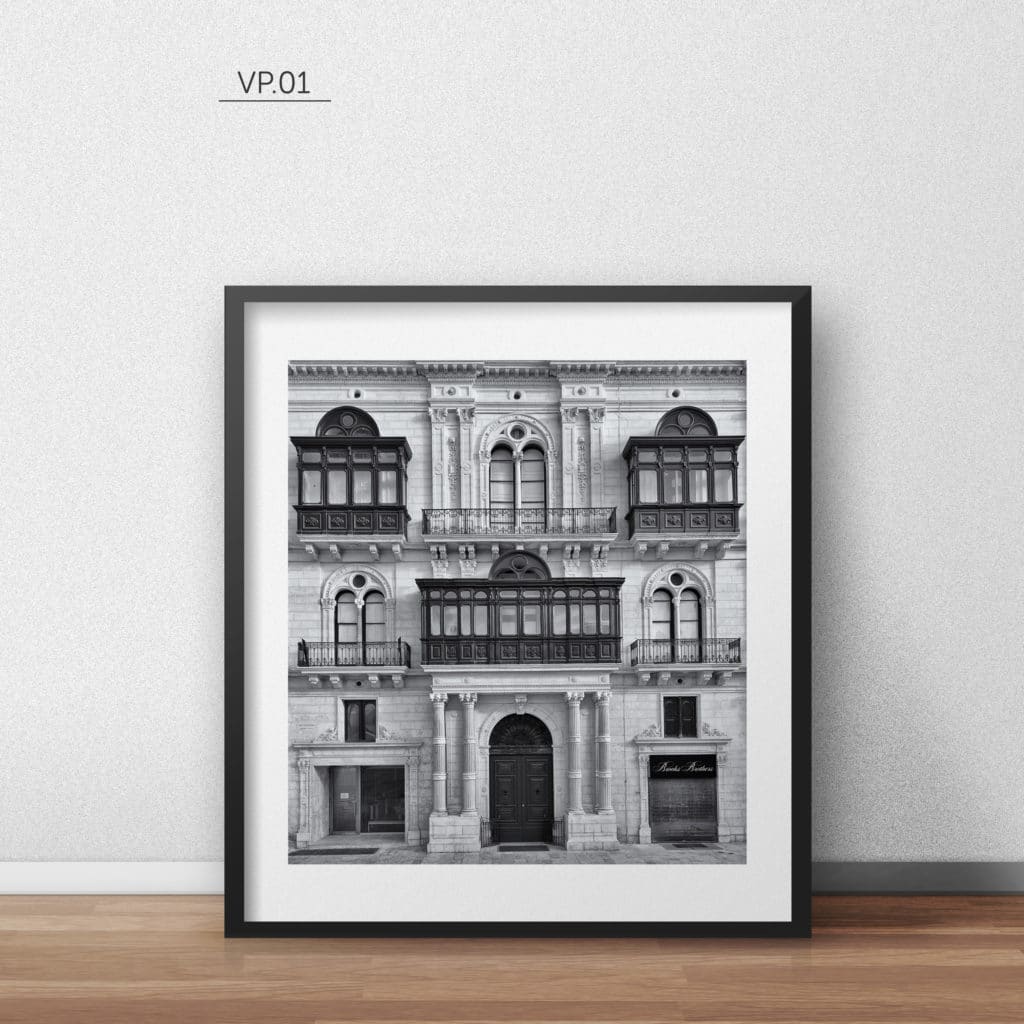 Portals of Valletta
Artist:                 Charles Paul Azzopardi
Price:                  €295
Dimensions:    297 x 420 mm
Date:                   2017
The 30 individual architectural fine art monochrome prints by internationally awarded artist and photographer, Dr Charles Paul Azzopardi, are an exploration and study of symmetry, symphony, patterns and reflections, looking at spaces we all encounter in everyday life, doors, always taken for granted, with barely a nod of indebtedness as we fleet past them. Charles has taken his background in architectural photography to showcase Valletta in its beauty, and these images are an ode to Malta's capital.
Each print is a single limited edition artist proof, 1/1, signed verso by the artist.
Each print is accompanied by a book in a Deluxe slipcase.
This slideshow requires JavaScript.

---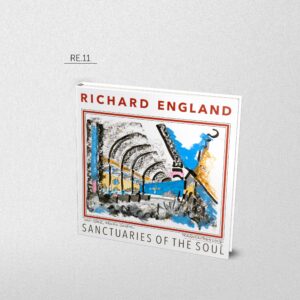 Sanctuaries of the soul
Artist:                Prof Richard England
Price:                 €590
Dimensions:   270 x 270 mm
Date:                  2016
Sanctuaries of the soul is a collection of award winning architect Richard England's extensive body of works of sacred spaces. Comprising over 50 completed works and projects from his early iconic Manikata Church to the recent Mediation Garden Oasis of Dar il-Ħanin Samaritan in Santa Venera, the book features texts by renowned architects and critics Chris Abel, Edwin Heathcote, Daniel Libeskind and Juhani Pallasmaa.
Kite Group produced a limited edition of 20 books with individually drawn jacket and signed by Richard England. The hand drawn paintings include the Manikata Church, Papal stands, the Millennium Chapel and other sacred spaces.
This slideshow requires JavaScript.

---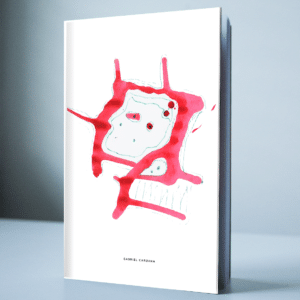 Gabriel Caruana
Artist:              Gabriel Caruana
Price:               €250
Dimensions:    310 x 225 mm
Date:               2015
The book 'Gabriel Caruana' focuses on Gabriel's artistic evolution in the past years and presents a collection of 60 unpublished works of art. This book established a first in Maltese publishing through its innovative special limited edition take on uniquely designed book jackets. The limited edition presents uniquely hand drawn and signed jackets by Gabriel Caruana. Each jacket is a work of art.

---
W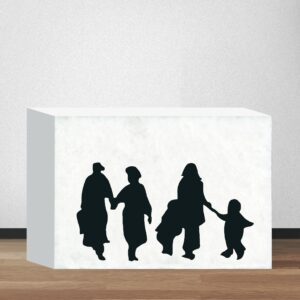 hite Shadows
Artist:                  Prof Richard England
Price:                   €2,750
Dimensions:    185 x 125 mm
Date:                   2017
White Shadows is a sculpture designed by Richard England, depicting cut-outs of a family group strolling on a Malta seafront promenade where people enjoy leisurely walks. The cut-outs in the travine marble slab allow light to pass through to cast white shadows on the sculpture base. Only these cut-outs cast white shadows, as shadows are always areas of no light and darkness. The sculpture is a work designed specifically to reverse this process.
A limited edition of 5 in a deluxe case, individually numbered and signed by Richard England are available from Kite Group.

---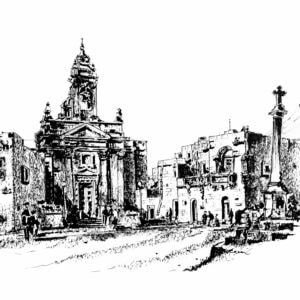 The Gozo Suite
Artist:                  Prof Richard England
Price:                   €2,500
Dimensions:    445 x 320 mm
Date:                    2017
Prof Richard England is an architect, sculptor, artist, photographer and poet. He is the author of several books on art and architecture.
England has for long been confirmed as a 'Gozophile'. He has published two books on the island. 'The Gozo Suite' is a collection of 20 limited edition prints of Gozo views. The limited edition of 10 sets are signed and numbers by the artist.
This slideshow requires JavaScript.

---